Tree Services in Columbia, SC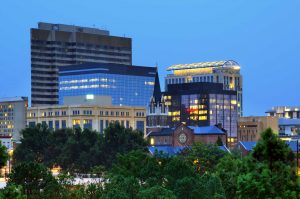 Here at Tree Works in Columbia, SC, we provide a range of tree removal services, tree trimming, stump grinding, stump removal, debris removal, and even emergency removal service. From aesthetics to emergencies, you can rely on the professionals at Tree Works to deliver results.
Tree Removal Services in Columbia
Trees add a certain beauty and elegance to our homes. However, ineffective maintenance of trees can lead to their decay. Proficient tree removal services will make use of the best measures to move the tree, taking care no damage will be caused to the tree. The fact that bigger branches of a tree are hard to remove quickly.
It requires highly skilled professionals to take care of business. Tree removal services come with crucial benefits to the homeowner. These benefits can include: preventing future damage to your property, creating more room for other projects and expansions, and permanently getting rid of a sick tree from your property.
Tree Trimming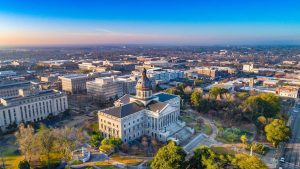 Tree trimming can extend the life of your trees by removing weak, dead, unhealthy limbs, or insect-infested trees before they begin to decay and affect general health. Regular tree trimming will likewise improve the general appearance of your trees. With undesirable branches no longer drawing energy from the tree trunk, the tree will flourish. Trimming limbs increases flowers, leaves, and fruit product production as well.
Above all, regular tree trimming will prevent injuries to individuals in your property by trimming cracked branches at risk for falling and low-hanging limbs that would otherwise pose a danger for the individuals who accidentally collide with them.
Stump Grinding
Stump grinding comes after you have decided to cut down a tree. A professional tree removal service will propose grinding out its stump. Would it be a good idea for you to choose stump grinding? What are the advantages of stump grinding?
There are a ton of advantages that you will receive from having an old stump ground down. One benefit of stump grinding is that it gives you a fresh start. Second, stump grinding allows you to dodge issues related to regrowth
Stump Removal
Often when property owners cut down a tree, they may forget to remove the tree stump, or not have the appropriate equipment to do so. It is often essential you completely remove the stump after you cut down a tree. Doing so guarantees safety as well, as it shields the rest of your garden from further growth, or removing sources of rot in the case of sick trees.
Not removing a stump after a tree has been chopped down could bring about spread of root rot, undesirable tree re-growth, and the spread of some invasive insects. It also makes the yard a safer place to move about and play in, as a random stump can cause you to trip, resulting in serious injuries.
Debris Removal
Debris comes from different things, for example, twigs, grass clippings, fallen leaves, garden pruning, and tree trimming. In many cases, debris in your property can look unattractive and unhealthy. It is imperative to tidy up the debris regularly to guarantee the health and safety of your property.
Emergency Removal Services
Hanging or damaged trees represents a danger to your family and home. The trees can cause extensive harm to your home, cause injuries to your family, and even damage electricity lines. It is significant to guarantee your family's safety by taking care of trees by keeping the tree from falling out of nowhere.
Removing a diseased tree may also require emergency tree removal services. It is essential to request emergency removal services when you notice that your trees are ailing or have dead branches.
Helpful Recourses in Columbia SC
For residents of Columbia, SC, looking for tree services is no longer a problem. Woodley's Garden Center and Mill Green Greenhouse are some of the best landscaping service providers. You will be guaranteed safe conditions, honest pricing, and quality tree installation services from these companies.
Woodley's Garden Center. This garden center is satisfied to offer their numerous services to their customers. They offer a huge choice of customers' desires and preferences.
Mill Creek Greenhouse. This landscaping company offers landscape plans and yard consults with the alternative of installation services during the offseason.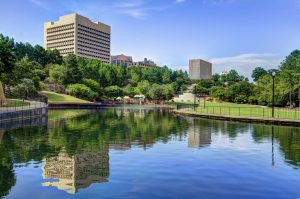 FAQ
Do you offer 24/7 Services?
Regardless of whether you need tree removal or quick emergency removal services, we offer on-call 24/7 services. Our team is always ready to tackle any tree situation you may be in.
How much do your Services cost?
Our services cost varies on the type of tree service you need. From tree removal services, tree trimming, stump grinding, stump removal, debris removal, and even emergency removal service, our cost varies. Contact us for a free quote today.
Can you remove the stump as well?
Stump removal is just one of the services we offer. When you need a stump to be removed, please feel free to contact us for help.